Whatever matters to you,
that's our focus.
Our focus is on understanding what matters most to you, whether that's more profit, confidence your assets are protected, or knowing that your business is structured in a tax effective way.
Growth focused advice
we know building a business is about more than just debits and credits
Future focused ideas
bringing you bright ideas to take you from where you are, to where you need to be
Tax focused strategies
helping you make informed decisions, dotting your i's and cross your t's, and keeping you moving towards your goals
Our proactive review is designed to create a thinking space that allows us to step back and look at the bigger picture of your financial affairs. The outcome of the review is a list of suggested action points to implement now and/or the identification of points to explore further, which can improve your financial position.
"I am always confident that the team at O'Connells OBM have our best interests foremost, and understand what we want and need. They have been instrumental in establishing a sustained plan for our financial health for our whole family and business, we are so lucky to have been referred to them."
Austin & Bronwyn McMahon, Bayview Veterinary Surgery
Big ideas, for big thinkers
We help ambitious and driven business owners focus on what matters, bringing you the ideas and strategies that will have the biggest impact on you, your family, and your business.
Focused on what you need to know
The latest in tax and compliance news you need to know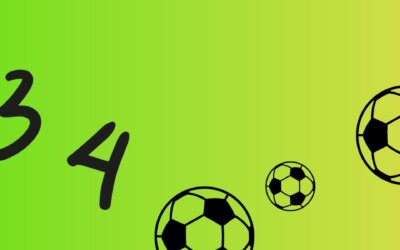 This post that explores the powerful connection between core values and success, drawing inspiration from the Matildas' remarkable journey throughout the recent world cup. Click to read more about how our values of care, curiosity, and connection at O'Connells OBM align with the Matildas' winning strategies.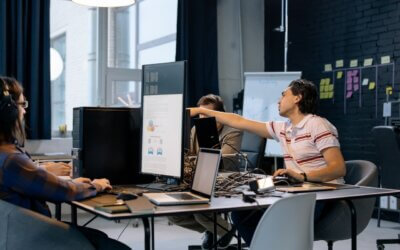 The technology investment boost and the skills and training boost allow eligible businesses to claim a 'bonus' tax deduction for some expenses. Find out more about each boost and how it may impact your business here.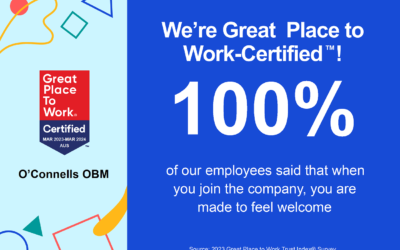 We have some exciting news to share!
We're proud to have recently earned Great Place to Work Certification.
Level 1, 200 Creek Street
Brisbane, QLD 4000