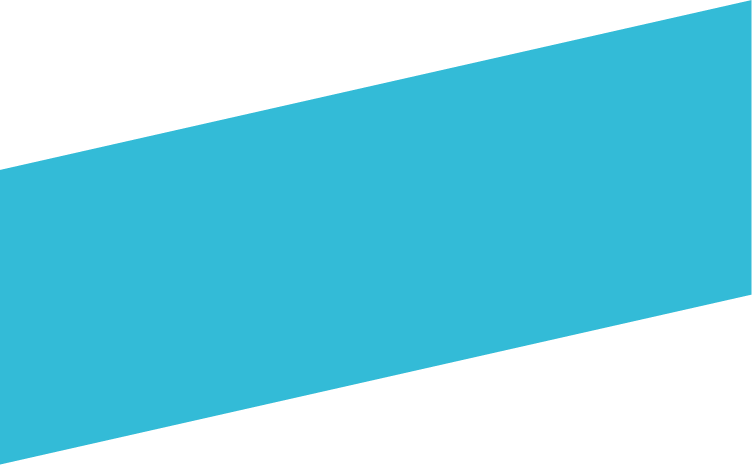 Improve your tax position with some new thinking
Experience shows, having a fresh set of eyes review your tax situation can create significant tax savings. 
We've designed our proactive tax review to allow us to step back with you and challenge your current tax position – just recently we were able to save a family $25k a year by spotting a debt recycling strategy to was non-tax-deductible interest now deductible. 
What is a proactive Tax Review?
At O'Connells OBM we take a proactive approach to managing your financial affairs. We look beyond the standard checks and balances offered by most accounting firms, and really dig into the detail of your situation. It is this proactive approach that allows us to significantly improve the financial outcomes for our clients.
Our proactive review is an exploratory session designed to create a thinking space that allows us to step back with you, and look at the bigger picture of your financial affairs.
We work through a structured agenda to assist in identifying opportunities and any changes that can be made to improve your situation.
The Benefits
The outcome of the review is a list of suggested action points to implement now and/or the identification of points to explore further, which can improve your financial position.
Benefits received will include:
A strategy based on your needs
Improved tax outcomes
Access to business concessions
Active monitoring of opportunity
Improved asset protection
You can also relax as we approach each review in a non-threatening style where you are free to discuss your situation openly and freely. We also don't use fancy accounting jargon – so you'll understand us!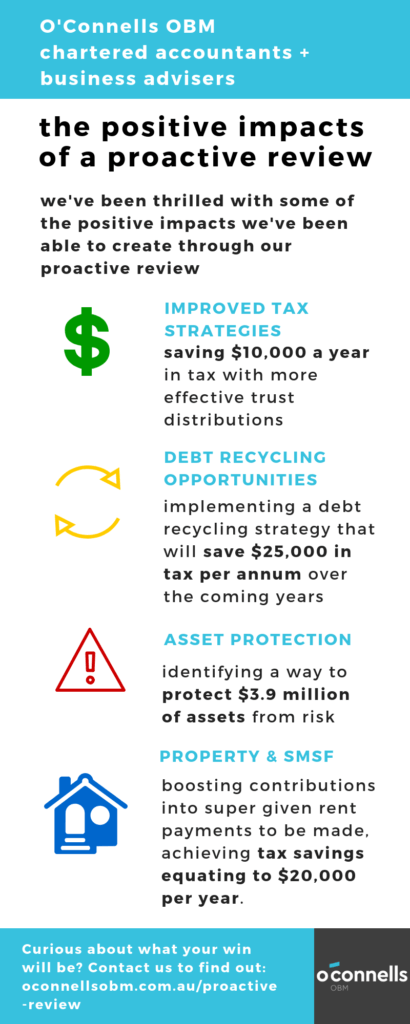 Get started with some fresh thinking
The price
There is no upfront price for the review! There will also be no cost to you if we are unable to identify opportunities for improvement. If we do identify and communicate those points of value with you, the price for such will be agreed on the basis that the value which is created will far outweigh the price paid. 
Information needed
As a starting point, to conduct our initial review of your affairs we would simply require:
Financial statements for all entities in the group
Income Tax Returns for all entities and individuals
Asset and liability statements
What do we cover?
Each session is tailored to meet your needs and includes:
Overview of your affairs and longer term goals
Questions and answers on information provided
Seeking out various opportunities to improve your financial situation
Register your interest
to get started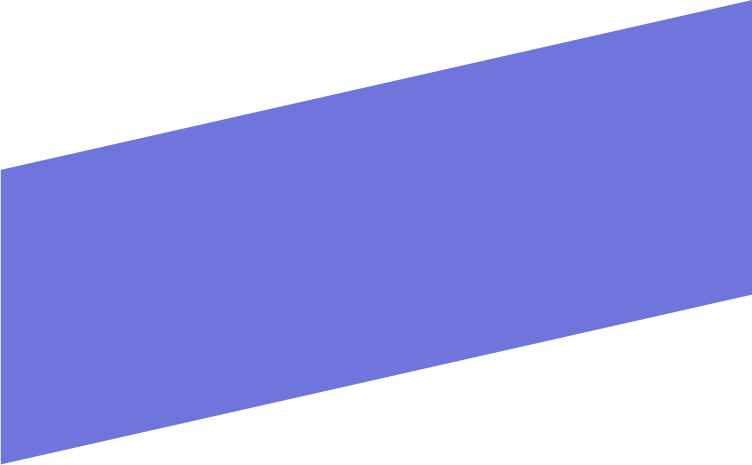 Level 1, 200 Creek Street
Brisbane, QLD 4000